by

lexie

Feb 20, 2014
0 comments
Breakfast was big in my house growing up. All of us were willing to get up a little earlier, everyday, so we could make and have breakfast. No cereal here (that was reserved for late-night snacking). Saturday, amidst the cartoons, was when my sisters and I made a mess trying to cook pancakes. And every Sunday, my dad would put on a feast; French toast, fried potatoes, eggs cooked to each person's liking, bacon and sausage. I am not kidding when I say his French toast ruined me for life - I never could eat it anywhere else. So, in honor of the most important meal of the day, our next cooking class is going to be about some great gluten free breakfast foods.
No chef's whites here, our classes will be a fun, casual demonstration-style event. We will not ask you to get your hands dirty, but we will ask that you come ready to learn, ask lots of questions and share your ideas with others. There will be light food and beverages provided. In addition, you will get to sample all the recipes made in class.
The Breakfast Basics class is going to be held on Wednesday, April 2, from 6:00pm-8:00pm. Kathy Lowsley at Gluten Free Way is letting us use her store and space is limited; we have room for 20 eager attendees. It costs a mere $35 to attend the class and you have to register in advance.
Instruction will cover: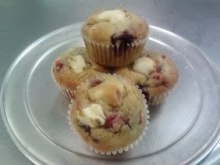 1. Muffins - Muffins are a great way to keep a simple and delicious breakfast on hand all week. Make a batch on the weekend and keep in the fridge or freezer for an easy, grab-n-go treat on those hectic mornings. Our Cheatin' Wheat 3-in-1 Muffin Mix makes countless varieties; Ginger Spice, Everything But..., Bacon, Onion Cheddar, Raspberry Cream Cheese, Banana just to name a few.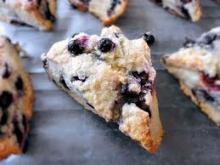 2. Scones - A warm scone. Yum! They have a lovely crisp, golden crust with a rich, buttery flavor and light, fluffy texture. They are delicious served with Devonshire Cream, jam or lemon curd. Yes we will have all three. We will show you how to make a simple blueberry scone using our Cheatin' Wheat Pancake Mix. However, scones are such a simple vehicle to make any flavor you want.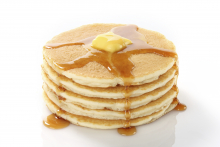 3. Pancakes - Our Cheatin' Wheat Pancake Mix creates deliciously light and fluffy pancakes every time you whip up a batch. It easily converts to dairy-free while still delivering a mouth-watering, satisfying pancake. Kathy will be making them fresh as you walk in the door for the evening's class.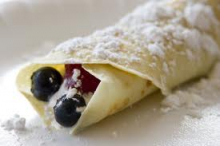 4. Crêpes -  It was in culinary school where I learned what a great and humble thing a crêpe really is. It politely serves as an under-appreciated vehicle for both sweet and savory fillings. It can be eaten for breakfast, brunch, lunch, dinner or dessert. The batter is simple to make, the crêpes can be made ahead and they freeze beautifully. We will have a crêpe buffet all arranged so you can build your own.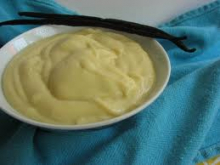 5. Fillings, Toppings and Spreads - No breakfast bar is complete without all the fillings and spreads that finish off our breakfast treats. We will be making pastry cream and talking lemon curd too!